The Rudd and the Bateman and the Yummmmmmmmm.
Remember the
drunk posting
from last week? Here now you will see that I participated with my very own drunk email... that is now being posted.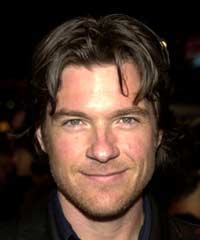 To bring you up to speed:
I wrote-- And when did Jason Bateman and I start dating and why did I not know about it?

Amalah comments:
Haaaaaaaaaaa. I know what you mean about Jason Bateman.

I would like to marry him. And yet I Googled him and found out he's married to Paul Anka's daughter. Jason! You can do better! Me!

Fresh Baked responds:
Step away from the Bateman!! You already have a Jason-- leave this one for the rest of us, huh? Besides, I tap-tapped him first.

For leaving him alone, I will tell you nice things.

Amalah concedes:
Ok, I will not marry Jason Bateman. But if you marry him? I still might try to make out with him a little bit. And for this I am sorry. Are you going to take back all the nice things you said now?

Fresh Baked grudges:
Deal. I suppose I'll have to let him make out with his other wife, too... stupid Paul Anka for breeding.
See? All is well here. A little fake celebrity adultery never hurt anybody and we're playing so nicely. But then this happens...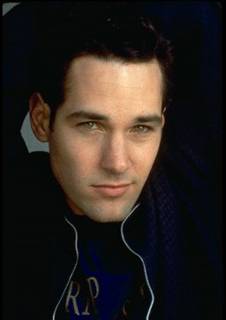 Fresh Baked snots:
Just in case the rest of your fab weekend takes you to Anchorman...
Paul Rudd is already taken. By ME. That's right, I'm the bitch who takes all the guys. And ain't no amount of Care Bears gonna heal that wound in your heart.

-b (for bitch)

Amalah corrects:
I hate to tell you this, but I laid claim on Paul Rudd way back in the days of "Clueless." But maybe I will trade you a Paul Rudd Dream Date Spectacular for a weekend getaway with Jason Bateman.

-A (for...um...asshat?)
and finally, after some of this?
Fresh Baked slurs:
Amy, I do believe you're forgetting a little show called "isiters.: Shit. Sister.s Whatever. Kirby had to marry ashlet Judd, and i had to love him right then. FOREVER. but i love the swap more. lets keep them in constant rotation; their wivbs won't mind. also on sisters-- George clooney. who wsa in facts of life. whcih brings us back to blaire and trashy sears girls. see? loopy.

I have had a very busy niighy of drinking (with hudson/meli) and doing watherfalls. and seeing spidey2. tobeys all yours. hoep you enjoyed the cactii, i hear saguaro is delightfull..

-b. for bring me anotherdirnk i'm thirsty!!

also? lbooger is mean to me tonight and won't let me uppdate. and this keyboaurd sucks.
And really- isiters? niighy? lbooger? Why I couldn't be more proud than if I were sober.
Update:
Amalah is now dating the lead singer of
Carbon Leaf
. Or she was, until I told her he looks like
this fool
.